Infrared and x-radiography were utilized to unravel the changes in the Old Master painting of the video below, revealing also interesting historical details and perhaps insights into the political views of the renown artist. This article demonstrates methods of interesting analysis with both scientific and intellectual value.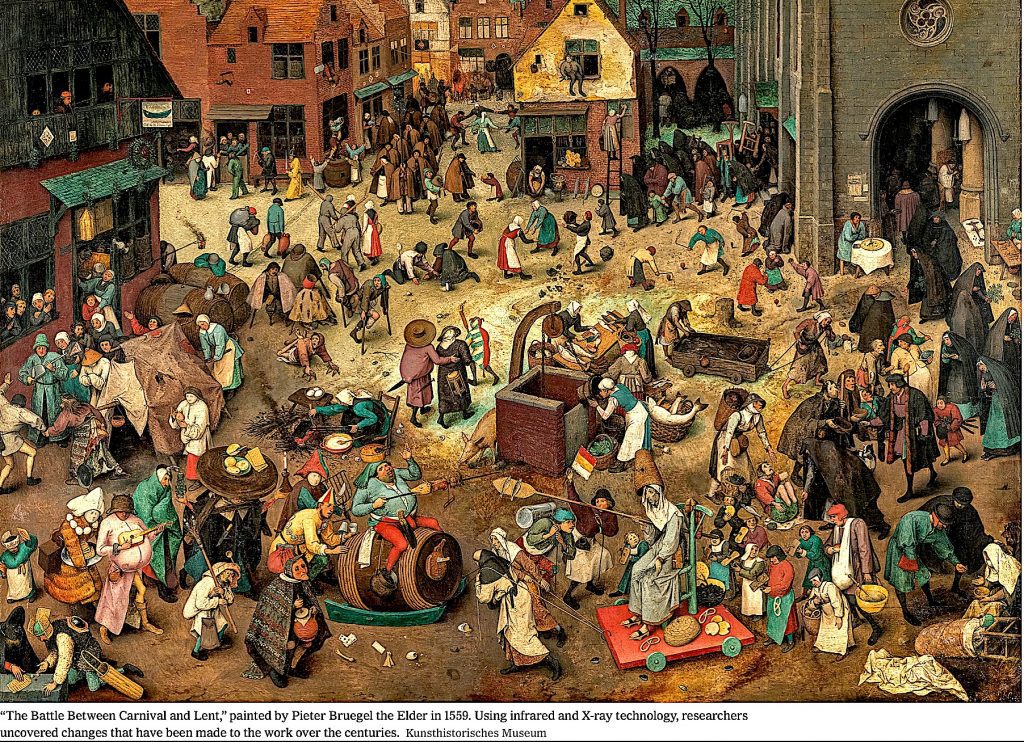 It wasn't really brought up in this article, but this type of pre-art-conservation-treatment analysis also allows for much more informed, accurate preservation and restoration treatments. This artist was one of the most important artists in northern Europe in the middle 1500s. Here is the NY Times article:
https://www.nytimes.com/2018/11/23/arts/design/bruegel-kunsthistorisches-museum-technology-layers.html
The methods of analysis that are mentioned in this article for studying this world-famous painting are standard methods for "non-destructive" analysis (the sample does not require being removed from the artwork and destroying the sample) that can be used on any artwork. These methods are not cutting edge or the latest tech and have been used, in one form or another, for 50 years in the art conservation profession.
However, even though the same diagnostic methods are still used, the advancement of technology, of course, provides upgrades and enhances these "old" methods of analysis to allow them to be more capable of revealing hidden details.
Cal Lutheran University's "Traces: Revealing Secrets in Art and History"exhibition displays a variety of interesting examples, where works of art are examined to uncover what might be hiding just below the surface. Evaluating, analyzing and authenticating works of art often combines the talents of both science and the connoisseurship of scholars and many works are displayed from various collections that have been altered or are outright fakes.
Before a testing method is chosen, however, the questions is, obviously, "What do you want to know?"  Today's, scientific methods allow us to uncover forgeries, predict aging, attribute work to a specific artist, preserve ailing pieces and restore works closer to their original state. This exhibit offers a behind-the-scenes look at the procedures and techniques art "detectives" use to investigate what secrets artworks hold, using x-rays to infrared and solvents that remove varnish. See side-by-side comparisons of before and after images or try your hand at connoisseurship to see if you can identify what has been altered. Note: This exhibition features the optional use of UV light.
Some of the interesting examples in this exhibition include a positive photograph of an x-raynegative that was taken of a Renaissance panel with a man in a mantel. Later, in the middle 1600's, the painting appears to have been "updated" to meet the artistic tastes of fashion. So, the photo in regular light shows the man with the mantel but the x-ray (on the right) allows us to see the original painting from 200 years earlier. The curator of the collection that owns the painting was not willing to "open up the can of worms" of old condition and damage by removing the repainting so, the repainted version is the one still visible.
X-rays penetrate the entire structure of the artwork just as they do the human body. Infrared reflectography is another technique of using invisible light to penetrate superficial layers of varnish and paints mixed with varnish (glazing layers). IR Can also reveal details through fabrics. This diagnostic tool helps to look through restorations that obscure original details.  Here's a great story…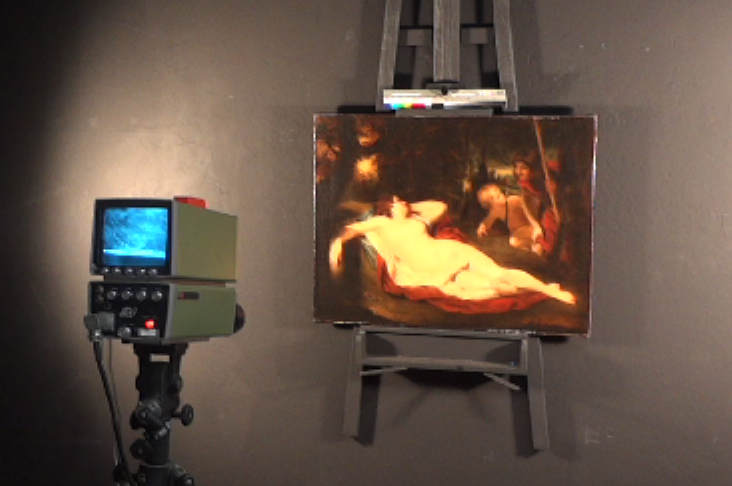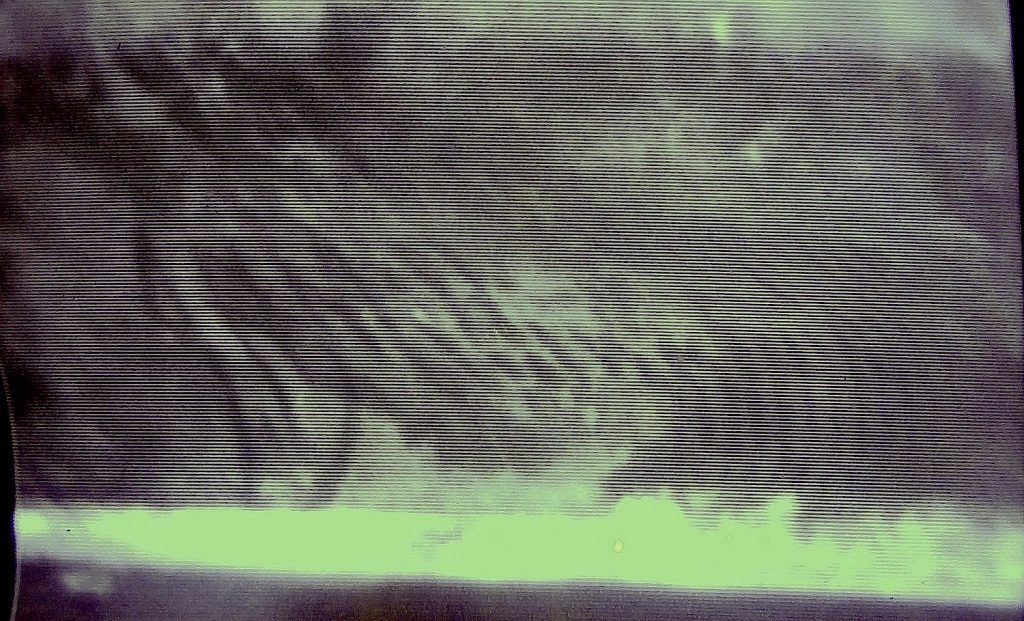 Sir Joshua Reynolds was one of the most famous English artists of all time and was recognized as a master by his society when he was living at the end of the 1700s. A painting of a nude by Reynolds was sold at Christies in 1899 and again in the 1920s. But fast forward to our day, the new owner in 2015 has reason to doubt that maybe it had been altered or… Infrared revealed very clearly, in the lower left corner, the signature of adoring-Reynolds-student James Heath Millington who wasn't born till 7 years after the master's death.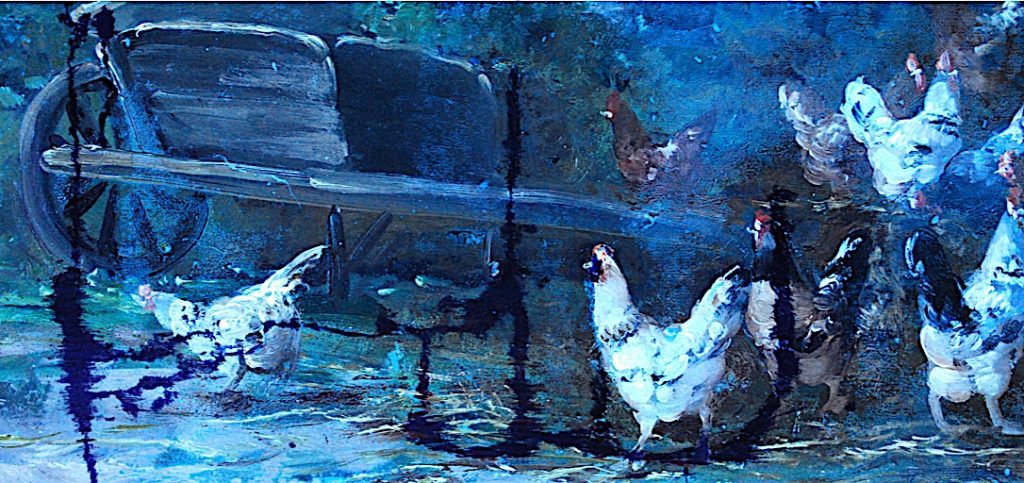 Ultraviolet visible fluorescenceis most often used for revealing retouchings on the surface of the artwork. Especially in vintage art, the new retouchings glows dark purple in contrast to the old paint layers. The exhibition's self portrait of a woman artist that was damaged during a heist has very interesting things to show with the UV hand lights made available.
Another interesting fight in the world of fraud is the Old Master painting of the windmill which was attributed to Jacque Ruisdale, then debunked. Then it was attributed to John Constable, then debunked before it was agreed upon by scholars to be a lesser known but very capable artist from the same period, Georges Michelle (obviously worth A LOT less money!).
The original painting technique on this painting caused the foreground dark paints to pull apart while drying. Huge cracks needed to be retouched in order to restore an even appearance. But, the trouble was that the retouchings showed up under the UV light and collectors were not interested in owning a painting in such bad condition. So, an unscrupulous dealer and art restorer applied a varnish that has a UV absorber in it so that the underlying new retouching cannot be seen with the UV, fraudulently convincing a buyer that it was in optimum condition. An example that viewing artwork with this diagnostic tool is not so straight forward, as with all the other diagnostic tools.
The methods used by art detectives to reveal the secrets of artworks are presented in the exhibition, "Traces." Visitors will get an inside look at the spy-like techniques ranging from X-rays and infrared light to ultraviolet light which is used to detect changes.
The idea for "Traces" came out of a collaboration with Curator, Rachel Schmid and Dr. Katherine Hoffmann, Professor of Analytical who brainstormed on how to organize an exhibit tied to a course. The class will cover conservation, restoration, detecting fraud and the instruments that enable people to explore the layers of chemical information in paintings, mosaics, sculptures and other artworks.
While these analytical techniques (and MUCH more) are routinely used at the Getty Research Institute, they are also standards of practice at private professional facilities like Fine Art Conservation Laboratories  (FACL) in Santa Barbara, CA. Scott M. Haskins at FACL has been an art analysis consultant for many Hollywood productions including CSI Miami and Los Angeles, CNBC Treasure Detectives, Keeping Up With The Kardashians and others.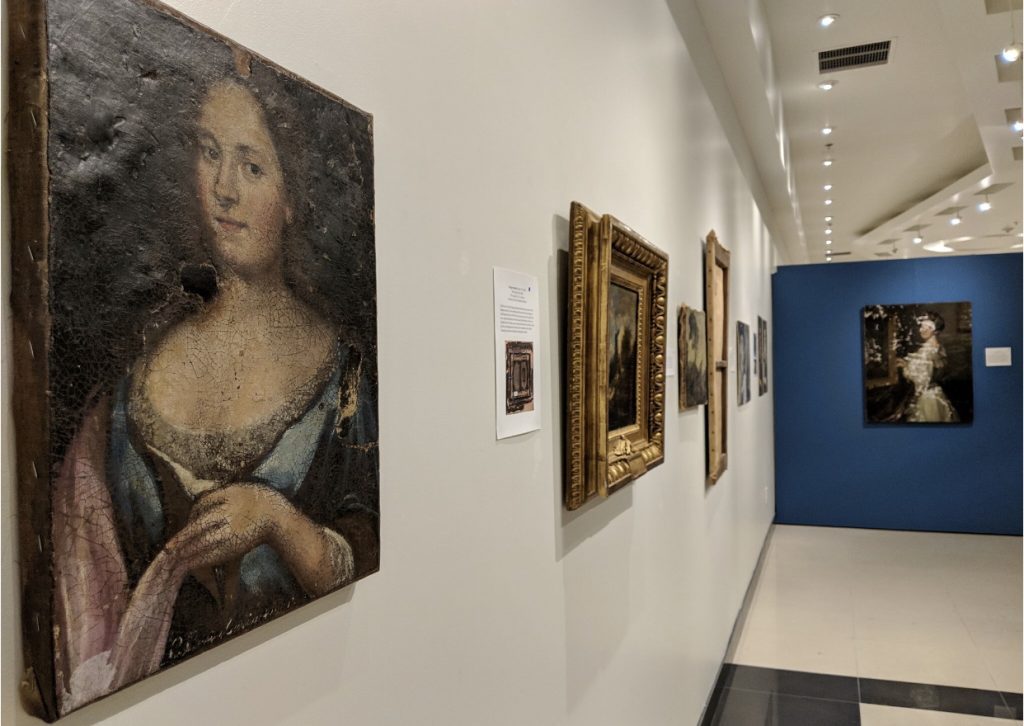 For more information contact FACL at 805 564 3438 faclofficemanager@gmail.com
Art conservators Scott M. Haskins, Oriana Montemurro, Virginia Panizzon.