This blog post has been syndicated at ExpertClick.com. What does it mean that this article is " syndicated"? See end of article for explanation.

For those of you who have driven the freeways in the Corona and Riverside areas of Southern California, you are aware of the massive mural on the side of a dam that celebrates the bicentennial birthday of our country in 1976. Painted by renegade high school students, it immediately became a beloved landmark to many but local government has struggled over the decades to maintain it and keep the vandals from covering the celebration of our freedoms with graffiti.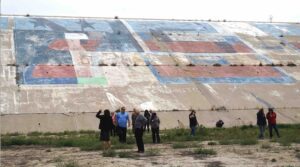 There have been previous attempts to restore the mural when it looked beat up but apparently no one has ever made a commitment to maintain it and keep the taggers off. Over the decades it has mostly been an eyesore and a sad reminder of ineffectual government to the millions of people a week that drive by and look at the mutilated celebration of freedom.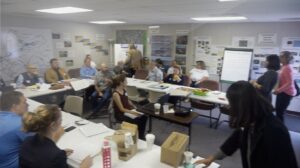 A couple of years ago, the artist in charge of originally painting the mural, Ron Kammeyer now a renown landscape architect, challenged local govn't and the Army Corp of Engineers to restore the mural and maintain its message with pride. There was an explosion of bureaucracy, whining, law suites and finally in April of this year 2023, the mural was repainted faithful to the original composition but with no concern for preserving any evidence of the original historical mural.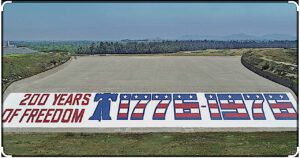 Scott M. Haskins, Art and Mural Conservator from Fine Art Conservation Laboratories played an important part in getting the discussions off stalemate about two years ago. He was engaged to work with attorney's trying to protect artist's rights and historic public art and offered opinions based on a professional point of view of facts rather than the arguments previously offered according to people's opinions.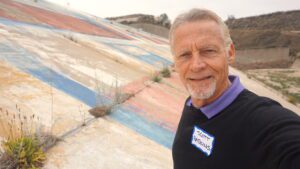 Mr. Kammeyer recently said, "Scott's involvement was of paramount importance in settling what seemed to be the never-ending indecisions of the Army Corp of Engineers, The Flood Control and Water Districts of Riverside and the City of Corona. The restoration of this mural should be considered a huge victory on Mr. Haskins' resume for professional consulting on behalf of preserving, protecting and restoring public art within our area of 7 communities."

Some of the other municipal contracts for maintaining public art over the decades by Mr. Haskins and FALC, Inc. have been…
Municipal, State and Federal Art Maintenance Contracts
2023 The Washington State Arts Commission (ArtsWA). 1500 murals state-wide, contract for consulting and mural conservation services
2023 City of Porterville, CA Marching Through Time Mural
2017 -2024 Dept of Cultural Affairs, Los Angeles, 3 year contract for mural assessments, consultations and mural conservation treatments, contract renewed for another 3 year term.
2021 Cultural Arts Commission, City of Santa Monica, Murals
2016 -2019 Federal Reserve Art Collection, 5 Centers in 5 of the Western United States
2012 – 2015 Province of British Columbia (murals)
2009 – 2012  Arts Commission of Los Angeles, Community Redevelopment Agency, Cultural Arts. Open ended project of various mural projects and consultation projects (assessments, murals)
2000 – Present Collection maintenance and Consulting for The Corporation of the President, Salt Lake City
1998 – Present Contract with the City of Dallas at Fair Park, Texas
1997 – 2000 General Services Administration (GSA), United States Government, Indefinite Quantity Contract for conservation services for paintings in federal buildings in 20 Western States.
Example of City Mural Maintenance Proposal (Graffiti Removal) Ideas for discussion  https://www.fineartconservationlab.com/3781-2/
Public Art Protection Varnishing Murals and Oil Paintings for Future Maintenance  https://www.fineartconservationlab.com/murals/public-art-protection-varnishing-murals-and-oil-paintings-for-future-maintenance/
Removing Graffiti From Murals https://www.fineartconservationlab.com/removing-graffiti-from-murals/
Public Art Mural's Graffiti Protection Coating (Our Multi-Layer Applications) Is Put To The Test  https://www.fineartconservationlab.com/murals/public-art-murals-graffiti-protection-coating-our-multi-layer-applications-is-put-to-the-test/
Mural Restored of Famous Porterville, CA Marching Bands – Maintaining Public Art  https://www.fineartconservationlab.com/murals/mural-restored-of-famous-porterville-ca-marching-bands-maintaining-public-art/
Does a Public Art Mural Need Varnish If Graffiti Is Not A Problem?  https://www.fineartconservationlab.com/murals/does-a-mural-need-varnish-if-graffiti-is-not-a-problem/
Protecting The Kobe Bryant Memorial Mural 2020 With An Anti-Graffiti Coating  https://www.fineartconservationlab.com/travel/protecting-the-kobe-bryant-memorial-mural-2020-with-an-anti-graffiti-coating/
Art Restoration and Conservation Consultation Services https://www.fineartconservationlab.com/consultations/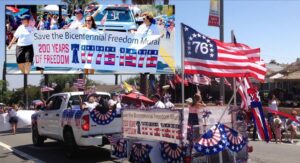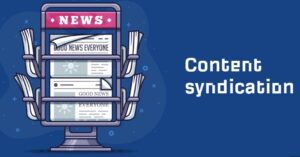 This blog post has been syndicated at ExpertClick.com. What does it mean that this article is " syndicated"?
Its a bit of a coup to get an article syndicated, and its certainly prestigious, as additional "proof" that the info and the author are considered far and wide authoritative and an expert in the field. So, enjoy and trust our content!! This article was syndicated for USA national redistribution.
When something is published, usually by a news source, and is made available through different venues for redistribution then it is said to be syndicated. Publications that are syndicated are usually considered of value as being from an expert, educational, new worthy or valuable for wide popular interest. See syndication page at the renowned publicity site: https://www.expertclick.com/NRWire/
This website's syndication included:
1) Included in the ExpertClick Press Room as a 'press release.' (different than a 'news release')
2) Included in the 'Speaker Bureau Platform Page.'
3) Shown on the front page of ExpertClick, in rotation with other most recent posts.
4) Shown in the 'News Release Results page.'
5) Included on optimized for searches on all my topics of expertise.
6) Shown via RSS linked from the Press Room. (A specific way news is actively distributed within the industry)
7) Shown in the full RSS feed from ExpertClick. (Another, different specific way news is actively distributed within the industry)
8) Syndicated to LexisNexis.com As of 2006, the company had the world's largest electronic database for legal and public-records related information, distributor of academic content and expert opinion.
This article has been syndicated at https://www.expertclick.com/NRWire/