In the world of art conservation and preservation, choosing the right art storage facility is a crucial decision for both collectors and institutions. The right choice can ensure the safety and longevity of valuable artworks, especially in a desert climate like Las Vegas. This article will guide you through the process of choosing the right art storage facility, focusing on key factors to consider.
Location and Climate Control 
Artwork can be sensitive to environmental conditions, making location and climate control paramount.
Select an art storage facility that offers climate-controlled spaces. This ensures artworks are protected from extreme temperature fluctuations and excessive humidity, which can cause irreversible damage.
Security Measures
Safety is a top priority in art storage, and robust security measures are essential.
Look for facilities equipped with advanced security systems, such as surveillance cameras, access control, and on-site security personnel. This ensures that your artworks are well-protected.
Storage Conditions 
The quality of storage conditions directly impacts the preservation of art.
Choose a facility that offers storage units with adjustable shelving and ample space to accommodate various types of art. Adequate space ensures proper air circulation and prevents overcrowding.
Maintenance and Cleanliness
Regular maintenance and cleanliness are essential for preserving artwork.
Select a facility that demonstrates a commitment to cleanliness and preventive care. Regular inspections and cleaning help prevent dust, pests, and mold from affecting your valuable pieces.
Accessibility and Services 
Consider how accessible the facility is and what services it offers.
Look for a facility that provides convenient access to your stored artwork. Additionally, inquire about services such as retrieval, packing, and transportation, which can make managing your art collection more convenient.
Reputation and References 
Research the facility's reputation and seek references from other clients.
Review online testimonials and ask for references from the facility. Positive feedback from other art owners can provide peace of mind when making your choice.
In conclusion,
Choosing the right art storage facility involves considering factors like location, climate control for the Las Vegas area, security, storage conditions, maintenance, accessibility, services, and reputation. By focusing on these key considerations, you can ensure that your valuable artworks are preserved and protected in the desert climate. When choosing an art storage facility, prioritize the long-term safety and preservation of your treasured art collection.
Fine Art Conservation Laboratories offers climate-controlled storage options!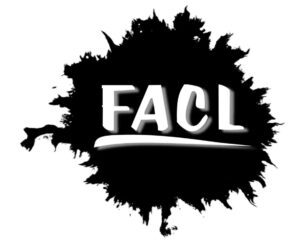 Ours is the only storage facility in the nation associated with an art conservation laboratory. Only highly-trained art conservation professionals have access to our storage facilities. You can rest assured that if you partner with us, your artwork will be under the care of our painting conservators. Our clients come to us for their art restoration needs, such as ripped painting repair, cleaning off dirty varnish, and mitigating cracking, mold, and other issues associated with aging artwork. They are often delighted to learn that we offer storage solutions, and often opt to keep their artworks in-house for storage after their treatments have been completed. If you'd like to inquire about our storage or other art restoration services, please call (702) 757-3820.
Are you dealing with an insurance claim related to art?
Fine Art Conservation Laboratories' 45 years of expertise in preserving and restoring art offers invaluable help and practical knowledge for helping people through the insurance claim process for damaged collectibles and art pieces. Our experienced team understands the complexities of insurance claims related to art, heirlooms, and antiques, providing reports that are properly prepared with information that the insurance company never puts in doubt. Fine Art Conservation Laboratories charges flat fees for this work, not a percentage of the claim settlement, and our expertise is honored nationwide. Let us help make the art, heirloom, and collectible part of the insurance claim process as seamless as possible and preserve your peace of mind. 
This blog post has been syndicated at ExpertClick.com. 
What does it mean that this article is "syndicated"?
It's a bit of a coup to get an article syndicated, and its certainly prestigious, as additional "proof" that the info and the author are considered far and wide authoritative and an expert in the field. So, enjoy and trust our content!! This article was syndicated for USA national redistribution.
When something is published, usually by a news source, and is made available through different venues for redistribution then it is said to be syndicated. Publications that are syndicated are usually considered of value as being from an expert, educational, new worthy or valuable for wide popular interest. See syndication page at the renowned publicity site: https://www.expertclick.com/NRWire/
This website's syndication included:
1) Included in the ExpertClick Press Room as a 'press release.' (different than a 'news release')
2) Included in the 'Speaker Bureau Platform Page.'
3) Shown on the front page of ExpertClick, in rotation with other most recent posts.
4) Shown in the 'News Release Results page.'
5) Included on optimized for searches on all my topics of expertise.
6) Shown via RSS linked from the Press Room. (A specific way news is actively distributed within the industry)
7) Shown in the full RSS feed from ExpertClick. (Another, different specific way news is actively distributed within the industry)
8) Syndicated to LexisNexis.com As of 2006, the company had the world's largest electronic database for legal and public-records related information, distributor of academic content and expert opinion.
This article has been syndicated at https://www.expertclick.com/NRWire/