By Scott M. Haskins, Head of Conservation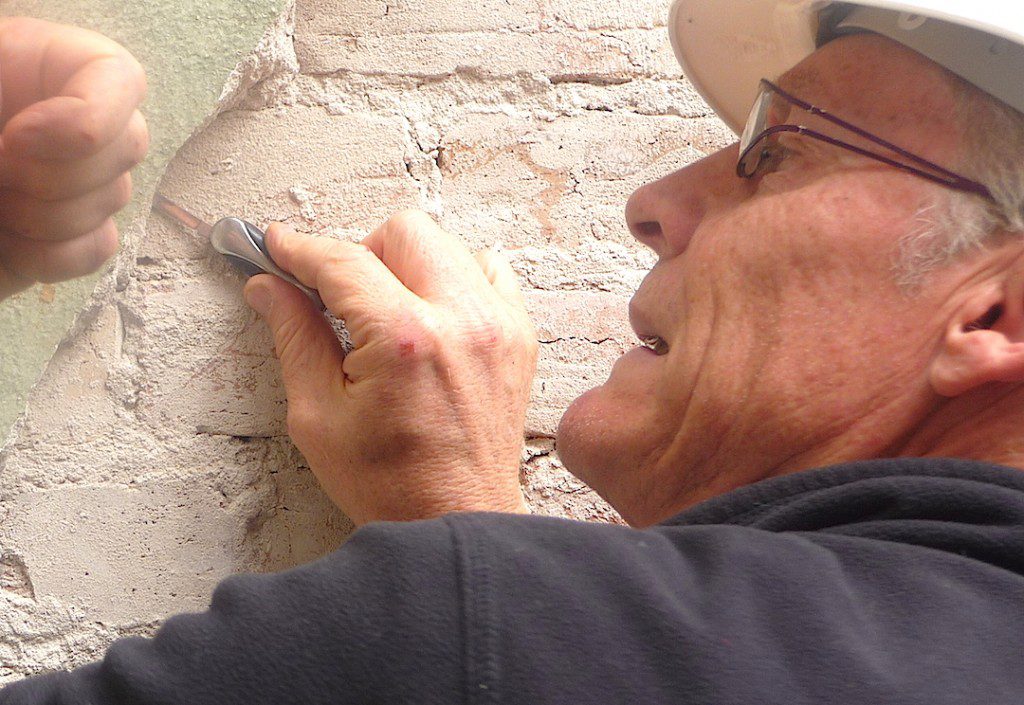 I'm asked fairly often, since I travel so much, do I ever do the actual art conservation work on paintings. The short answer is:
If you count the treatments we do on murals then, yes, I do more sq. ft of painting restoration work than anyone in the lab. Click here to see an example.
While in the lab, I am involved on practically every painting's evaluation, decision making and progress. I guide, trouble shoot and give my opinion… which sometimes even gets considered!
There are three of us qualified art conservators that think and work all on the same mental wave length. Its very synergistic. See this fun video about team work.
The longer answer is that art conservation is a professional field that is more than just cleaning, touching up and varnishing a painting. Yes, the highest level of craftsmanship of the treatments is of the utmost importance but connoisseurship attained from 40 years of intense international experience and consultation work is something extremely important that I am constantly asked to share. Important other art conservation professional things I do include:
Expert witness – legal testimony in art related matters. This can be in public art situations, insurance claims and damage response situations. Here's a link to some past work.
Art authentication and the analysis of art – I'm asked a couple of times a week to assist people on these types of matters that can range from authenticating a signature to a full blown investigation and working with art scholars and scientists. Here's a link to a fun appearance on Keeping Up With The Kardasians TV program.
Consult on art conservation planning for upcoming projects. I often help organizations with grant applications and proposals. Coordinate with other parallel professions to assist them on historic preservation projects; architects, appraisers, general contractors, city arts commissions. Click here to see a review of our consulting experience. I consult with people daily on their art conservation needs and answer questions. Here is a very interesting review with a quick video about our assistance and expertise in planing public art mural projects: https://www.fineartconservationlab.com/mural-restoration-consultation-services-historic-preservation-fine-art-expertise-art-conservation/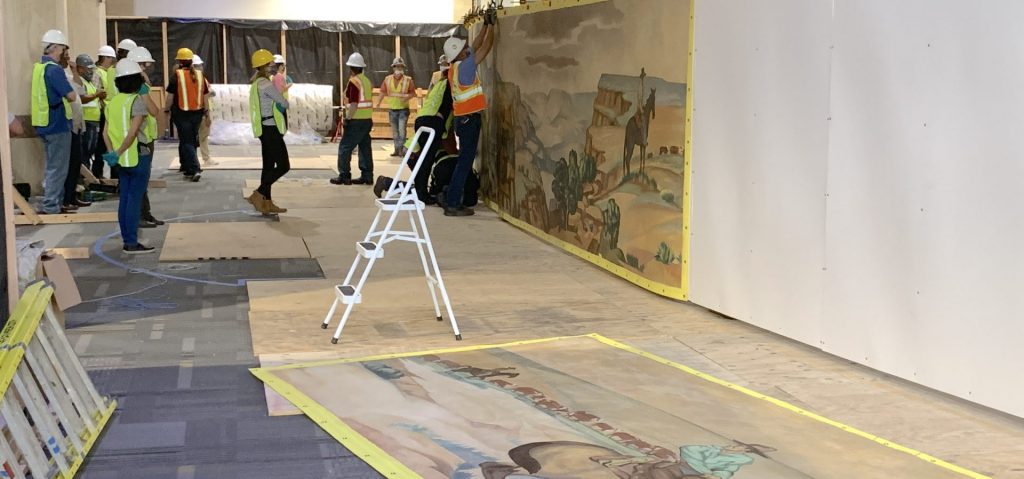 Because these professional needs are usually attended to on a personal visit type of basis, I make the effort to get around and see people… in person. This is why we go to the trouble to pick up and deliver projects over such a wide geographical basis. Here are some reviews of places we work: Los Angeles, Orange County, Santa Barbara, Utah, Las Vegas, Carmel/Monterey. It keeps us in personal contact with our clients which include private people, auction houses and galleries, institutions, city governments and disaster response companies.
So, do I still do the actual art conservation work? Yeah, I'd say so.
Give us a call to discuss your questions!
Ask for art conservators Scott Haskins, Virginia Panizzon
805 564 3438
faclartdoc@gmail.com
805 564 3438