Cultural event about Garda Lake in the USA
A very special invite from Scott M. Haskins and Fine Art Conservation Laboratories to have, as our guest, an authentic Northern Italian lunch and live Garda Lake Italian cultural webinar THIS SATURDAY 10:30am – 12:00pm in Laguna Niguel (weird hours, yes, we know but we are coordinating with the live webinar from Italy). Nothing to buy, just come and enjoy as our guest. Reservations are very limited and required for this very unique and enjoyable event!!! Come taste typical recipes from Garda Lake at Bistro K, an exceptional Northern Italian restaurant in Laguna Niguel, and discover new (just made public) or little-known cultural secrets and treasures in the live webinar transmission from Italy's Garda Lake. Scott will comment, as a professional who has been on-site, about these cultural gems.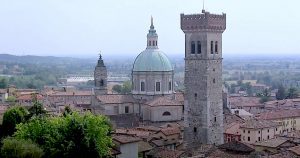 Merchants from Lonato del Garda, on Garda Lake next to Desenzano and Sirmione,
have sent food stuffs to be served at Bistro K during the webinar
If you love the North Italian vibe, food, culture and the Garda Lake Region, then you will not want to miss this very savory, unique, live, cultural event
designed to stimulate your wanderlust senses.
This Sat. April 17th, 2021 at Bistro K
30100 Town Center Dr.
Laguna Niguel, CA 92677,
(949) 495-9101
Reservations Required
Reservations Very Limited
Call NOW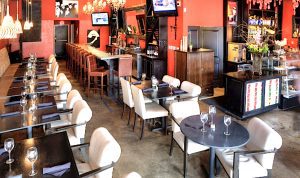 Complimentary Menu Served at Bistro K
White mushroom salad with Lonato/Garda Lake olive oil and lemon
Risotto w/Lonato Saffron accompanied w/ Osso Buco
Cold Zabaglione w/berries
Call to attend NOW
30100 Town Center Dr.
Laguna Niguel, CA 92677,
(949) 495-9101
Sponsored, supported, promoted and transmitted by the town of Lonato del Garda,  Lonato del Garda Small Business Adminstration, the Merchant Association of Lonato del Garda, Italian Lake Garda tourism dept., The Madonna del Corlo Foundation (Mural Conservation Project),  The Archaeological Association La Polada, agriculture dept., wine industry, L.A.CU.S regional cultural office, The Italian Cultural Center di San Diego, Il Ristorante Pizzeria La Campagnola (in Lonato del Garda), L'Azienda Agricola "La Marchesa, L'Azienda Agricola Winery Saottini, Restaurant Bistro K (Laguna Niguel, CA), Disvelarte Restoration and Conservation Firm (Brescia, Italy),
Fine Art Conservation Laboratories (FACL, Inc. in Santa Barbara, CA) a consultant and team member for the Mural Conservation Project of Madonna del Corlo Community Center will be speaking live at Bistro K about some amazing mural masterpieces in the process of being discovered and still unknown… even to the locals!!