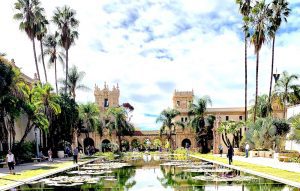 This last week I was in San Diego, CA visiting clients and making new connections in the painting conservation profession and for the first time decided to stay at a downtown Marriott Hotel. Downtown is quite the urban cement jungle with lots of tall buildings and the noise of dealing with that jungle and airport in close proximity. I remember growing up in LA, we'd go to the SD area beaches often to surf and there were about 1/2 million people. Now there are over 1.5 million in the city and 3.5 million in SD County. That's a lot of growth to deal with. I think all of SOCal has had that growth to deal with in the respective  infrastructures.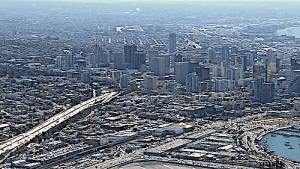 Obviously, a location of business for me is the Balboa Park and its museums, conservation labs and exhibitions. Its not only a pleasure to visit such a community treasure that was put together by community minded benefactors at the turn of the 20th century but its interesting to see the comparison with the architecture we saw in Spain this past year when we went to Salamanca, Madrid, Toledo and surrounding communities. The Spanish style in California is a sub-style of the Arts and Crafts Movement that was so prevalent in the US starting in the 1880s and exploding in CA along with its population.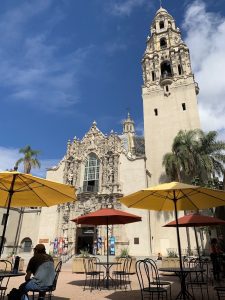 The Spanish Style was promoted at the end of the 1880s as a Mission Revival Style, embraced fully by William Randolph Hurst (Hurst Castle) and Frank Miller (The Mission Inn). The paintings of the missions by Henry Chapman Ford and Edwin Deakin, both considered widely by scholars as a National Treasure in the US, were published extensively to enliven the romantic fantasy of readers. Here is an article on these paintings. Later this month, I will be interviewed by an PBS affiliate doing a special on the Mission Paintings by Henry Chapman Ford.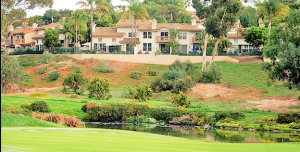 Several of our clients live in the golf course ranches of Carlsbad and I love visiting with them, talking about collecting and working with them to have their art collections of early CA Impressionism be in the best possible condition. Their interest in our state's early history usually reflects personal experiences of growing up in Southern CA and the paintings are recognized internationally as a quality art movement of great value. A great percentage of art conservation work that we do in or lab is with early CA paintings… for instance, we have worked on over 375 paintings by Edgar Payne over the years. A new visit this time was the Lodge at Torrey Pines. They have a nice little collection of early California Impressionists that I took time to review. Among the projects to work on that I picked up on this trip is a gorgeous painting of the San Diego area by renown early CA Impressionist Alfred Mitchell.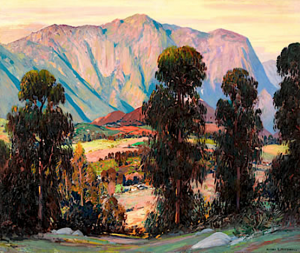 Over the years, our work with the Church of Jesus Christ of Latter-day Saints has included consistent work with the History Department for projects worldwide. In Sept we completed a mural restoration project in Logan Utah in an historic chapel. We also have a project brewing in Los Angeles. Here is a shot of the temple in San Diego.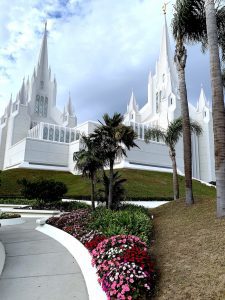 Our course, we love visiting with clients in the San Diego area. We pick up and deliver and perform on site, in home, in office consultations for private people and institutions. To chat about your painting restoration questions, call and speak with art conservators Oriana Montemurro, Virginia Panizzon or Scott M. Haskins 805 564 3438. faclartdoc@gmail.com