This article has been syndicated at
www.NewsReleaseWire.com/257635  
What does it mean to be syndicated? See end of article.

Interview June 16th, 2021
Nationally awarded Radio Radio Talk Show Host Frankie Boyer in Boston Mass for Biz Talk Radio pulled in Scott M. Haskins, Art Expert and Mural Expert for an interview a day or so ago to discuss several interesting art related issues that are in the news.
Graffiti Art, Street Art… Save It As Valuable Contemporary Art? Or Is Removing Graffiti A Useless Waste Of Effort?
https://www.fineartconservationlab.com/murals/graffiti-art-public-art-street-art-vandalism-sign-of-the-times-valuable-contemporary-art/
Graffiti art, a spray-painted image is, at least briefly, free for everyone to behold… until somebody defaces it, or a property owner paints over it. Banksy's public art reputation endures, first because its become valued as a counter culture, bad-boy, illegal art with urban grit by the public (not just in financial terms for $millions), partly because of a crazy variety of efforts to salvage the art. Some suspect a brilliant marketing strategy. It seems funny to me, that the same spray paint applied illegally can be considered and esteemed so differently.
So, is street art a result of a chaos theory or is it genius? Could the thoughts of insightful Anna Dantes (Rome), Art Scholar, intellectual, Art History Expert be applied? " Art is a form a genius. Actually, it's the highest level of genius because to move you, it doesn't require an explanation."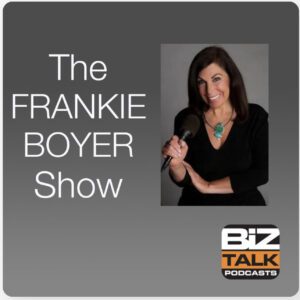 Frankie found Scott on ExpertClick.com  Talkers – The Bible of Talk Radio and the News Talk Media: https://www.talkers.com/expert-guests/
Check out on a search engine some of the work of these guys, considered the top artists of street art… but not public art that is fine art?
Jean-Michel Basquiat (SAMO pronounced Same-Oh) …
Keith Haring
Shepard Fairey
Banksy
Os Gemeos (pronounced Oss Jaymeos)
JR
Swoon
Invader
C215
ETAM
RONZO
DALeast
* Vhils (Portuguese, pronounced Vills) (Alexandre Farto)
Mentalgassi
Hyuro
Titi Freak (Hamilton Yokoda)
SpY
Laguna
Blu
My favorite mural artist has nothing to do with the above street artist's motives, vibe or social comments. Kent Twitchell focuses on depicting public art of American Cultural Icons. He believes in patriotism, putting God first in our lives and in our country, his art is always legal, respectful, the highest quality and a gift to society. Check out http://www.kenttwitchell.org/murals/
We are preparing this mural for installation-
What does it mean that this article is " syndicated"?
When something is published, usually by a news source, and is made available through different venues for redistribution then it is said to be syndicated. Publications that are syndicated are usually considered of value as being from an expert, educational, new worthy or valuable for wide popular interest. See syndication page at the renowned publicity site: www.NewsReleaseWire.com/257635
This website's syndication included:
1) Included in the ExpertClick Press Room as a 'press release.' (different than a 'news release')
2) Included in the 'Speaker Bureau Platform Page.'
3) Shown on the front page of ExpertClick, in rotation with other most recent posts.
4) Shown in the 'News Release Results page.'
5) Included on optimized for searches on all my topics of expertise.
6) Shown via RSS linked from the Press Room. (A specific way news is actively distributed within the industry)
7) Shown in the full RSS feed from ExpertCick. (Another, different specific way news is actively distributed within the industry)
8) Syndicated to LexisNexis.com As of 2006, the company had the world's largest electronic database for legal and public-records related information, distributor of academic content and expert opinion.