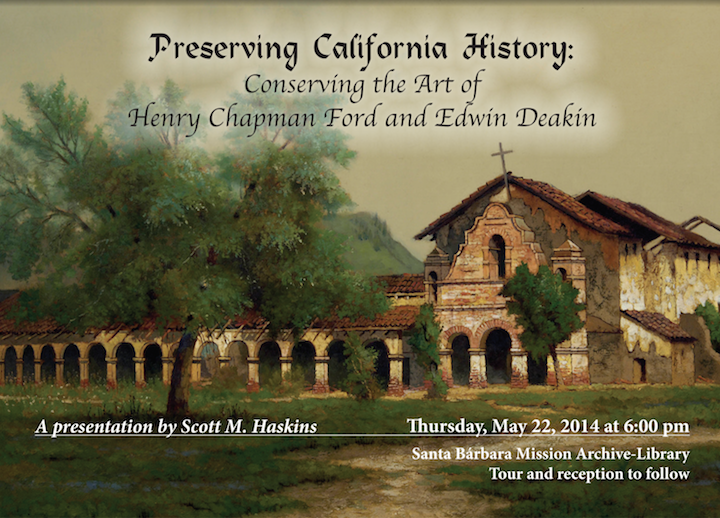 If you are close to Santa Barbara this Thurs evening (May 22) a truly unique and special evening is planned at the very exclusive Santa Barbara Mission Archives and Library that will highlight important historical art of the Missions of CA. You are invited to attend the evening lecture by me, Scott Haskins, and to be part of the reception afterwards.
Fine Art Conservation Laboratories has been honored by being chosen with the art conservation of the irreplaceable and hugely important historical paintings of the Missions of California by Henry Chapman Ford, Will Sparks and now the complete collection of paintings by Edwin Deakin belonging to the SBMAL.
Interestingly, the Santa Barbara Mission Archives and Library is NOT the archives for the Santa Barbara Mission! Its actually the Archives for ALL THE FRANCISCAN missions that were build by the Padres! Its a rich and interesting depository of information.
Come and meet me and say hello! Let's turn "Facebook friends" into a face to face meeting!