Art conservation treatments are in the process. An update is posted after the newspaper article below…
The restoration of 22 gorgeous high quality historic paintings of the California Missions by Edwin Deakin in the Santa Barbara Mission Archives and Library (SBMAL) are underway. Director, Dr. Monica Orozco, heads up the efforts with the help of Scott M. Haskins of Fine Art Conservation Laboratories (FACL, Inc.). This article by Elizabeth Stewart brings you up to date: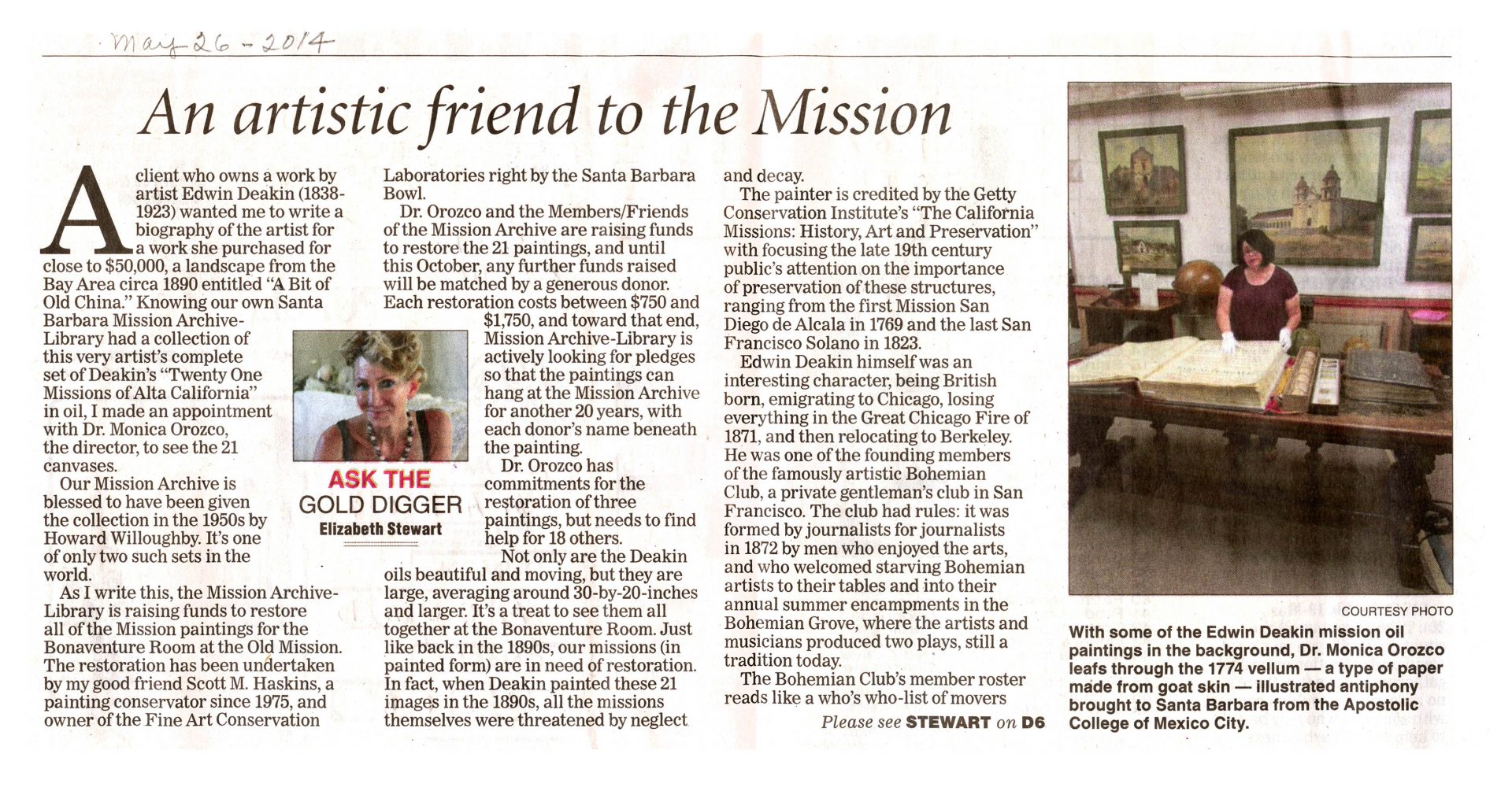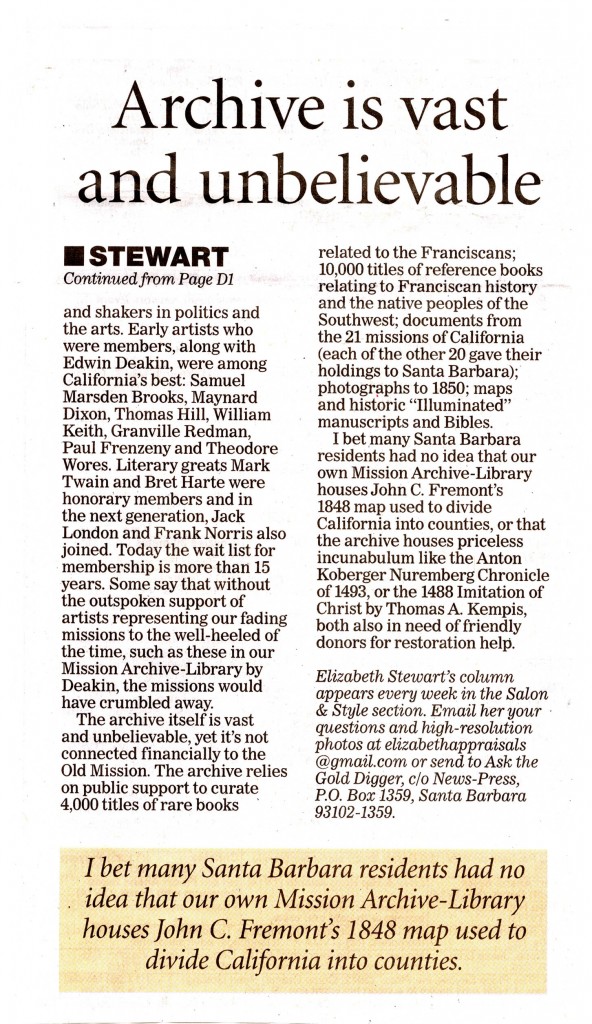 UPDATE
March 18, 2015
Painting conservation treatments have been proceeding systematically on a schedule over approximately the last 12 months. Two receptions/open houses have been held at the Archives to inform patrons, members and donors to the project and the response was very enthusiastic. At these receptions, completed works were shown next to painting that were yet to be cleaned, therefore offering an opportunity to compare. Art conservation staff was on hand to tell stories, explain processes and answer questions. Scott M. Haskins spoke to the groups of about 100 people at each event with background info on this wonderful collection of art and a review of other collections of paintings of the Missions of California by Henry Chapman Ford and William Sparks.
Videos of the processes are currently being made and a review page of the project on this website will be established in the future. The completion of the project is estimated to take place by the end of August 2015.
Questions? FACL and Scott Haskins provide the highest quality art conservation/ painting restoration services recognized nationally. 805 564 3438
Feel free to leave comments and "like" this page.