This blog post has been syndicated at ExpertClick.com. What does it mean that this article is " syndicated"? See end of article for explanation.
Did you see Sound of Freedom? Did you feel the urge to want to help the children? Here's how 100% of the benefits of your heartfelt donation goes directly to the rescued kid's lives and recovery.
FACL has begun participating in efforts to provide after-care for children rescued from sex-trafficking. Many of you know Scott and Diana Haskins have embraced, vetted, overseen and participated personally to ensure that 100% of the donations you've made to our sponsored humanitarian aid in the past have been guaranteed to arrive directly in the hands of the needy. The care of children rescued from sex-trafficking addresses a massively underfunded extreme need and we have a chance to make a difference. Be part of our team to send Diana Haskins to Mexico, as part of the delivery group this August 17th. Your donation DOES NOT pay for Diana's expenses or any other admin or costs other than the actual supplies to be delivered to the children being hidden away from their malefactors in the safe-haven home.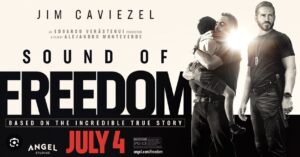 Upcoming Humanitarian Mission to Mexico
Santa Barbara, CA
August 15th, 2023
Local SoCal resident, volunteer and humanitarian Diana Saavedra Haskins found that partnering with the Krohn Breakthrough Foundation (KBF), a leading humanitarian organization dedicated to supporting victims of sex trafficking, leverages and expands resources and creates powerful partnerships for success. Mrs. Haskins is pleased to announce her upcoming participation in upcoming humanitarian missions to Mexico scheduled to take place between August and Fall of 2023, and aims to provide much-needed aftercare support to children who have survived sex trafficking.
Sex trafficking of children is a grave issue affecting communities around the world, including Mexico, as is currently being documented in the very successful film Sounds of Freedom. Diana Saavedra Haskins has found her way to access a safe haven home, through KBF, that secrets away rescued children from abduction and slavery. The upcoming visits follow a previous get-acquainted visit where her own life of abuse (and successful escape and subsequent good life that followed) is a strong example of hope for the children and she was renamed the Mission-Mom. KBF strongly believes in the importance of offering comprehensive aftercare to these young survivors, arming them with the necessary tools and resources to rebuild their lives and successfully reintegrate into society.
Ms. Haskins has also found that partnering with the esteemed organization Children's Safe Haven (CSH) and leveraging the expertise of the Krohn Breakthrough Foundation, this mission will maximize its impact in addressing the needs of child survivors of sex trafficking.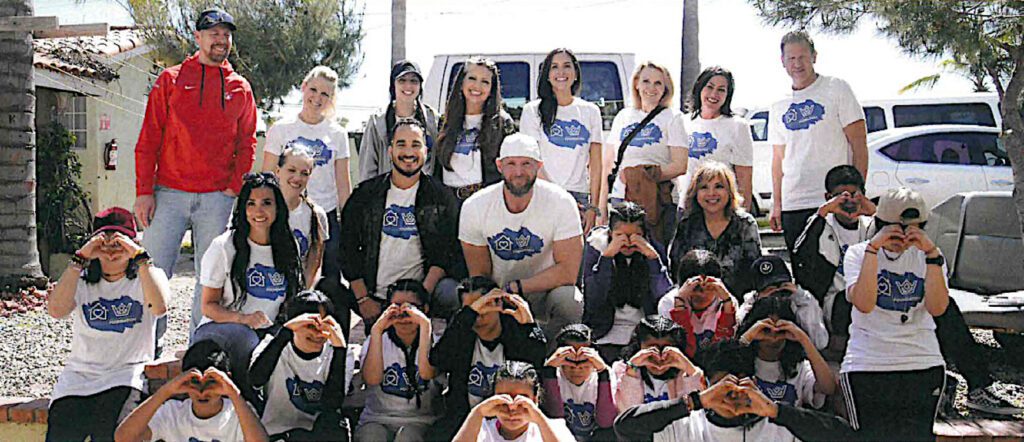 Diana Saavedra Haskins is specialized in vetting on-location organizations that claim to provide services but then prey on the finances of the absent donors. During the last mission, working closely with KBF and CSH in Mexico, the genuine intents of other organizations to provide a comprehensive range of aftercare services was confirmed. This includes offering trauma-informed counseling, educational support, and engaging activities such as horseback riding, beach games, and interactive activities to help the children reconnect with themselves. Through addressing both the immediate and long-term needs of these children, these partners aim to empower them to seize new opportunities and cultivate resilient lives.
"We are thrilled to embark on this humanitarian mission to Mexico," said Luis Vega, Executive Director of The Krohn Breakthrough Foundation. "Our collaboration with the Children's Safe Haven allows us to reach more children in need and make a lasting impact on their lives. By providing aftercare support, we hope to help these survivors not only heal from their past but also thrive as they reintegrate into society." The example of Diana Saavedra Haskins, motherly example to all, is one of the major lessons the children learn by her example and hugs.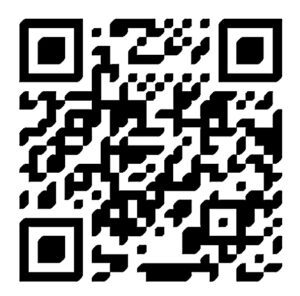 (scan this QR code
with the camera on your phone
and tap on the pop up)
or click on this link:
https://support.krohnbreakthrough.org/fundraiser/4737330
As a responsible global citizen and advocate for child rights, KBF is deeply committed to raising awareness about sex trafficking and its devastating impact on children. Through initiatives such as this humanitarian mission and ongoing efforts, the organization aims to combat sex trafficking and ensure the well-being of vulnerable children. Mr. and Mrs. Haskins feel fortunate to have partnered with KBF and CHS to amplify their goals and efforts.
The goal is to raise $20,000.00  by August 17th (the departure). To learn more about how you can support this mission or contribute to the cause, please visit our website or call Diana Saavedra Haskins
Press Contact:
Diana Saavedra Haskins, Mission Mom
805 689 9147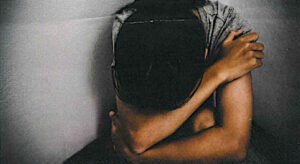 About The Krohn Breakthrough Foundation
The Krohn Breakthrough Foundation (KBF) is actively providing humanitarian aid and services directly to the needy woman and children most afflicted from war in Ukraine and the rescued children survivors of trafficking in Mexico. Scott and Diana Haskins volunteer and donate through this organization.
About Children's Safe Haven
The Children's Safe Haven CSH is a leading organization dedicated to providing safe havens and support for child survivors of trafficking. Through their programs and initiatives, CSH works relentlessly to combat child exploitation and provide a pathway to healing and a brighter future for vulnerable children.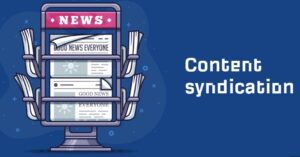 This blog post has been syndicated at ExpertClick.com. What does it mean that this article is " syndicated"? 
Its a bit of a coup to get an article syndicated, and its certainly prestigious, as additional "proof" that the info and the author are considered far and wide authoritative and an expert in the field. So, enjoy and trust our content!! This article was syndicated for USA national redistribution.
When something is published, usually by a news source, and is made available through different venues for redistribution then it is said to be syndicated. Publications that are syndicated are usually considered of value as being from an expert, educational, new worthy or valuable for wide popular interest. See syndication page at the renowned publicity site: https://www.expertclick.com/
This website's syndication included:
1) Included in the ExpertClick Press Room as a 'press release.' (different than a 'news release')
2) Included in the 'Speaker Bureau Platform Page.'
3) Shown on the front page of ExpertClick, in rotation with other most recent posts.
4) Shown in the 'News Release Results page.'
5) Included on optimized for searches on all my topics of expertise.
6) Shown via RSS linked from the Press Room. (A specific way news is actively distributed within the industry)
7) Shown in the full RSS feed from ExpertClick. (Another, different specific way news is actively distributed within the industry)
8) Syndicated to LexisNexis.com As of 2006, the company had the world's largest electronic database for legal and public-records related information, distributor of academic content and expert opinion.
This article has been syndicated at https://www.expertclick.com/