A New York art dealer has a client that needs some art conservation help in Utah and after looking over my resume wrote me that, yes, they had seen where we've done work for the Fine Arts Museum in SF and the Santa Barbara Museum of Art but had we worked with any other institutions? So, I dictated for her a quick list off the top of my head:
"The City of San Francisco, New Asian Art Museum, numerous art galleries in San Francisco, The Oakland Museum, the Church of Jesus Christ of Latter-day Saints in Oakland, the City of Monterey, Monterey Maritime Museum, Monterey Museum of Art, the City of Carmel, several historical houses in the Carmel Monterey area, the University of California at Santa Barbara Art Museum, The Santa Barbara Mission, Santa Barbara Mission Archive and Library, the Santa Barbara Historical Society, Santa Barbara Historical Museum, numerous historical houses in the Santa Barbara area, Oxnard public library system, the City of Ventura, Bank of America Corporation in Los Angeles, the City of Westwood, the city of Santa Monica, Los Angeles Convention Center, the Jonathan Club, the Mural Conservancy of Los Angeles, The City of Los Angeles, Caltrans, the Los Angeles Athletic Club, the Getty Conservation Institute Special Projects Division, The University of California at Los Angeles, the University of Southern California, The Japanese American National Museum, numerous historical houses in the Los Angeles area, the Bowers Museum, the Festival of Arts in Laguna Beach, the City of Newport, The City of Laguna Beach, Mission San Juan Capistrano, the City of Las Vegas, the State of Utah, This Is The Place Monument in Salt Lake City, Brigham Young University, the Church of Jesus Christ of latter-day Saints headquarters in Salt Lake City for five different departments, Daughters of Utah Pioneers International Museum Plus several of their small town local museums, Fort Brigg El Paso Texas Army Base, Edwards Air Force Base in California, the Coast Guard exhibit center in Maryland, Fort Wood Army Base in Missouri, Port Hueneme Naval Base in California, The City of Cedar Rapids Iowa, the General Services Administration in Pennsylvania Washington DC New Mexico California Texas Georgia, The City of Dallas, the State of Texas, Texas State University, Texas Southern University, Fair Park Dallas Texas, the City of New Orleans…
On our website there is a link in the navigation bar for Mural Projects and another link for Consultation Projects. This is a list off the top of my head. I'm sure I've forgotten many others that we've served over the last 40 years."
Do you think they can trust us to give them reliable information about their artwork?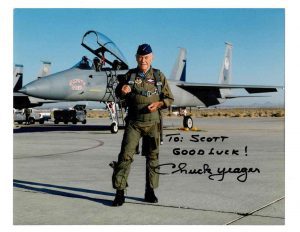 A thank you after our work at Edwards Air Force Base
Questions? Call Scott M. Haskins, Oriana Montemurro, Virginia Panizzon Art Conservators 805 564 3438  faclartdoc@gmail.com