By Scott M. Haskins, Art Conservator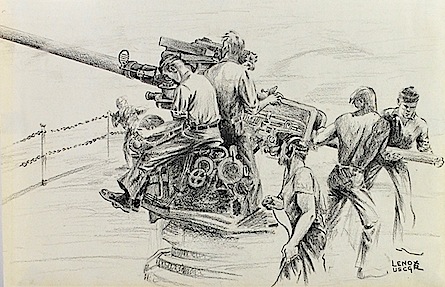 Recently we received a contract from the United States Coast Guard to first consult with them about the needs of a collection of 29 works of art on paper then to do the art conservation treatments that are so badly needed.
Besides the very interesting images done in different types of pencils, watercolor, inks and pencil, there are some great lessons to be learned by collectors about what NOT to use when sticking, gluing, framing and storing. The suggestions and tips I'll make have an affect on value and long term preservation of these types of historical collectibles.
I've put together a quick video blow by of the collection of 29 items…
The conservation problems that afflict the entire collection mostly center around the use of Scotch Tape, masking tape, contact cement and acidic materials used for storage. Of course, as you might imagine, the artists were using what they had handy and archival materials where unknown at the time. Still, there is a list of never-to-be-used materials that collectors should be aware of today. See the illustration below.
Here is a photo of the back of an artwork that is the framing job from hell: 4 types of destructive tape; masking, packing, scotch and electrical. The adhesives from these tapes are soaked into the paper fibers so you can't get the stain out and causes yellowing. There are historic labels on the backs of all of the work of art and as a collector, you can imagine the horror of tying to preserve a historic label covered in scotch tape. Adding to the dilemma is the yellowing and embrittlement of the papers due to acids.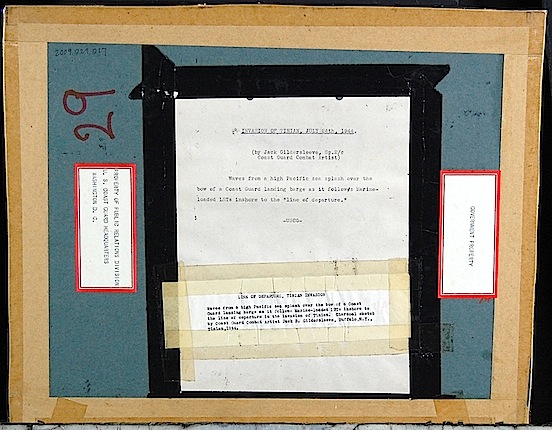 So, the lesson to be learned here is to use archival, tested true materials for storage of and treatment of your treasured memorabilia. If your desire to fix up or restore your collectibles yourself gets into anything dicey or tricky, call a professional for some coaching. At least find out what you might do to impact negatively the value.
Sign up in the upper side bar for updates on this blog and for tips to help you as a collector. We're here to help. In fact, we'll be posting more articles with examples of the work we are doing on this military artwork memorabilia collection so you can benefit from our efforts.
Get signed up (no cost, no spam, we don't sell our list) and stay in touch also on Facebook under Save Your Stuff, Tips For Art Collectors and Scott M. Haskins.
Scott Haskins is the author of How To Save Your Stuff From A Disaster Home Edition and Save Your Stuff in the Workplace Office Edition (Morgan James Publishing, NY)
Scott M. Haskins 805 564 3438 Art conservation questions
Richard Holgate 805 895 5121 Art appraisal questions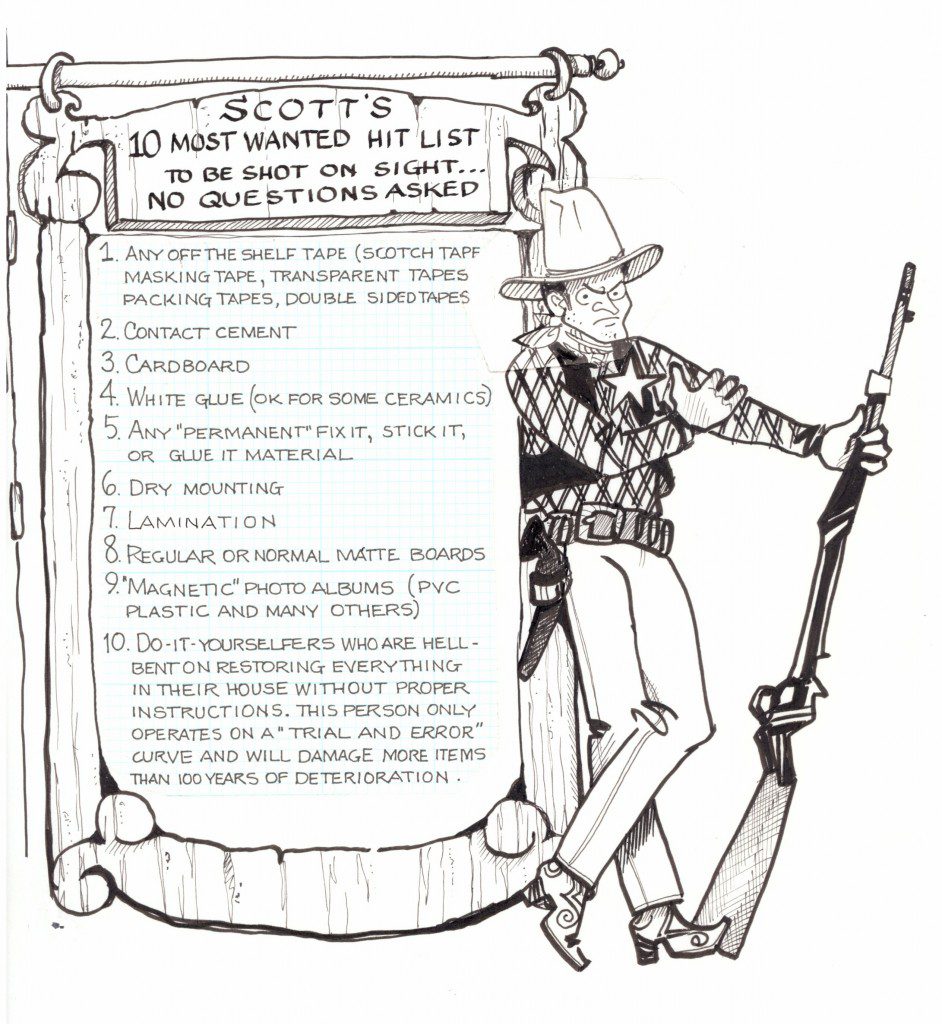 Illustration from How To Save Your Stuff From A Disaster on Amazon and as an e-book (50% off)