Fine Art Conservation Laboratories' Art Conservators Scott M. Haskins and Virginia Panizzon this week go to São Paulo, Brazil for the NFT Brasil Expo, the world's biggest NFT technology
"meet and greet,"  to accompany several cultural art iconic symbols and famous masterpiece works of art/collectibles for exhibition that have NFT meta verse versions available.
This blog post has been syndicated at ExpertClick.com. What does it mean that this article is " syndicated"? See end of article for explanation.
https://PelXP.com is the only platform that offers PixelNFT collectibles in order for the public to own world famous, cultural symbols of the best things human with an opportunity to own the original physical artwork/collectible. Click here for more information on what are NFTs and more about how this technology is becoming omnipresent in our digital world.
PelXP.com is a disruptive, fractional ownership of ultra-valuable, authenticated one of a kind digital, socially impactful works of art, utilizing the PixelNFT opportunity that uses proprietary technologies to immerse consumers and fans into new virtual worlds in ways never before imagined nor possible.
PelXP's advanced NFT global platform is more efficient, transparent, secure and carbon neutral, created specifically for this concept of PixelNFT ownership. PelXP partners with museums, political parties, governments, celebrities, leagues, players to engage and excite fans across this new virtual ecosystem and meta verse. Become the owner of a PixelNFT from the official digital version of these world famous, authenticated, original works of art and enjoy the purchase related benefits including the gaming entertainment.

US based Eleos Endowment, Inc. (subsidiary of internationally based Bart, Ltd) is a collaboration between 3 veteran business experts to network their contacts for locating, creating, marketing and selling NFTs of significant artwork that fit a special profile. Eleos is already known for innovation in creating and marketing the concept of the PixelNFT.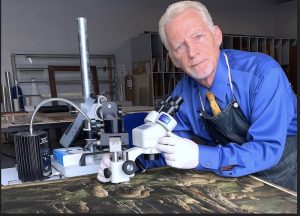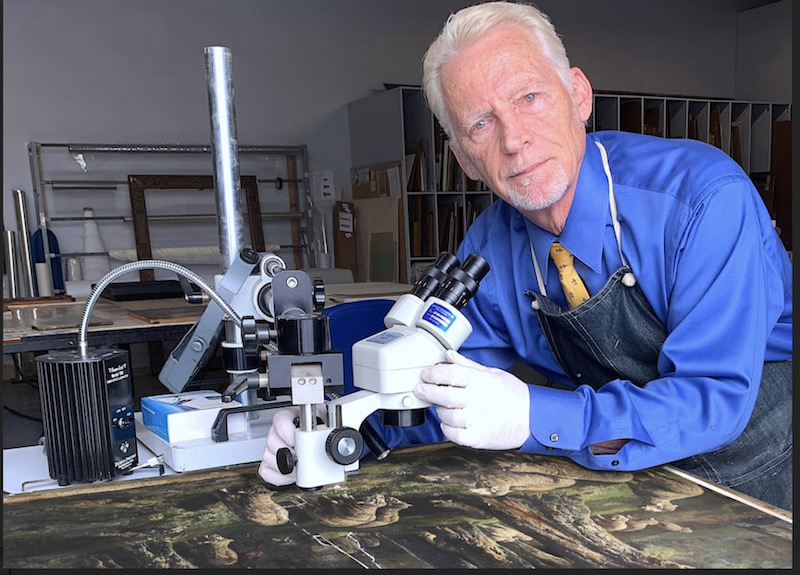 Scott M. Haskins and Fine Art Conservation Laboratories (FACL, Inc.) is the art expert in the partnership which includes his participation in selecting and qualifying artwork for the NFT manufacturing-marketing process, the documentation-authentication-evaluation-analysis process of the artworks in process, owner-client relations, legal expert witness services, art conservation services, logistics for handling-storage-shipping, photographic-digitization-video services. Click here for more.
Mr. Bill Bakula, known as the entertainment visionary, has enjoyed a multitude of successes across a plethora of entertainment and business platforms. Most of these accomplishments have survived the test of time for more than 30 years and many have become industry standards! A great number of his triumphs have reached international acclaim. Today, his friends and peers refer to him as "The Visionary," "The Minister of Propaganda" and "Mi Socio."
Bill Bakula is a world renown marketing guru, recognized financial expert and technology & blockchain networker with decades of high profile projects worldwide (part ownership of SBT Media, Brazil and part of Grupo Silvio Santos).
Over the years, Mr. Bakula has created, developed and marketed a myriad of lucrative ventures with various lotteries, nutritional products, wireless carriers, mobile phone manufacturers, telecom companies, TV & radio networks—both domestically and internationally, music & entertainment promotion and management companies and so much more!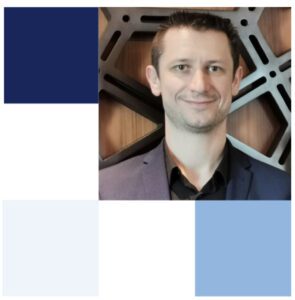 Wojciech Łysak, managing director of GG International, a b2b software and technology provider for entertainment and blockchain businesses. With Wojciech's +20 years of experience in the entertainment industry, GG International's biggest achievements include:
pelxp.com – A project that connects web2 and web3 worlds, educate about NFTs and provide added value for blockchain industry.

The most efficient online lottery messenger platform – WhiteLotto.com

The fastest growing network of GG World games operators within national lotteries online – https://gg.international

True Random Number Generator certified by GLI.

ISO CERTIFICATE 250001

GG Token – Binance Smart Chain Utility Token empowering all GG World ecosystem – https://ggtkn.com
Wojciech Łysak also supports, promotes, and invests in projects that provide free access to education on healthy living both for mind and body, which includes projects like:
Our True Random Number Generator has been certified by Gaming Laboratories International to ensure the highest security and guarantee 100% fairness of the drawing process.
For more about NFT Brasil (in Portuguese – sorry)
Questions? Call Scott M. Haskins 805 570 4140
faclartdoc@gmail.com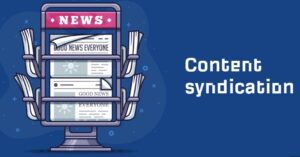 What does it mean that this article is " syndicated"?
Its a bit of a coup to get an article syndicated, and its certainly prestigious, as additional "proof" that the info and the author are considered far and wide authoritative and an expert in the field. So, enjoy and trust our content!! This article was syndicated for USA national redistribution.
When something is published, usually by a news source, and is made available through different venues for redistribution then it is said to be syndicated. Publications that are syndicated are usually considered of value as being from an expert, educational, new worthy or valuable for wide popular interest. See syndication page at the renowned publicity site: https://www.expertclick.com/NRWire/Releasedetails.aspx?id=295542
This website's syndication included:
1) Included in the ExpertClick Press Room as a 'press release.' (different than a 'news release')
2) Included in the 'Speaker Bureau Platform Page.'
3) Shown on the front page of ExpertClick, in rotation with other most recent posts.
4) Shown in the 'News Release Results page.'
5) Included on optimized for searches on all my topics of expertise.
6) Shown via RSS linked from the Press Room. (A specific way news is actively distributed within the industry)
7) Shown in the full RSS feed from ExpertClick. (Another, different specific way news is actively distributed within the industry)
8) Syndicated to LexisNexis.com As of 2006, the company had the world's largest electronic database for legal and public-records related information, distributor of academic content and expert opinion.
This article has been syndicated at https://www.expertclick.com/NRWire/Releasedetails.aspx?id=295542