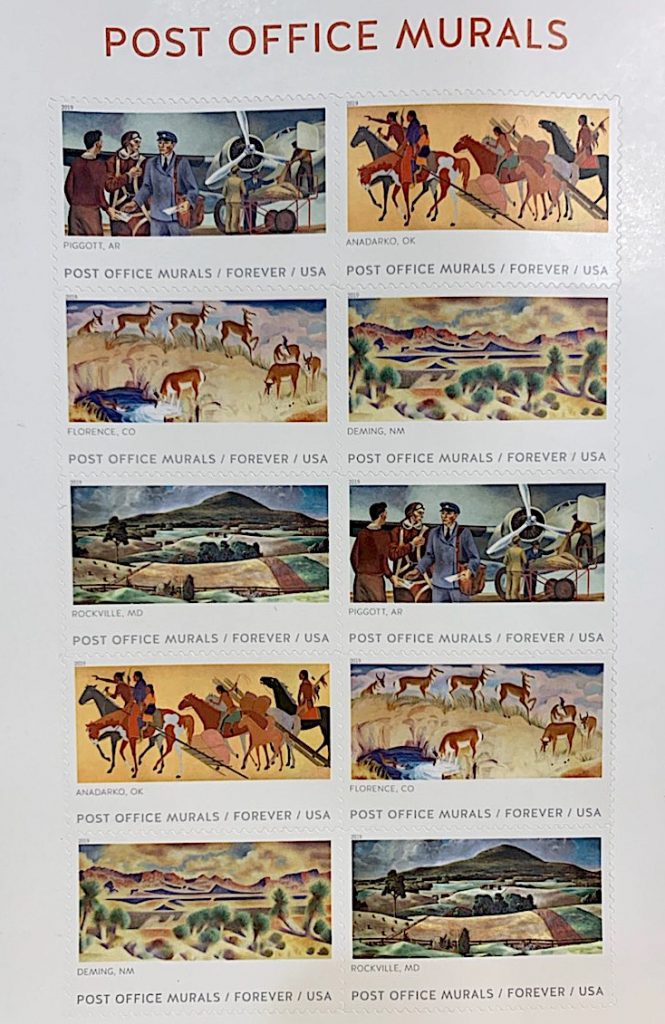 As you read this, our team is working to preserve and restore an "environmental mural" painted on the side of a freeway that is 1/2 mile long!!! (not the freeway, the mural!) in Grand Prairie, Texas (Dallas – more on this next week).
Which got me thinking how weird- stupid it is to take a picture of a mural… which is a giant painting… and shrink it down to an US postage stamp! Artwork created to be huge, shrunk down to postage stamp size! But then I was thinking…
If you lick the stamp and stick it on a wall… its a mural again!!! That's twisted.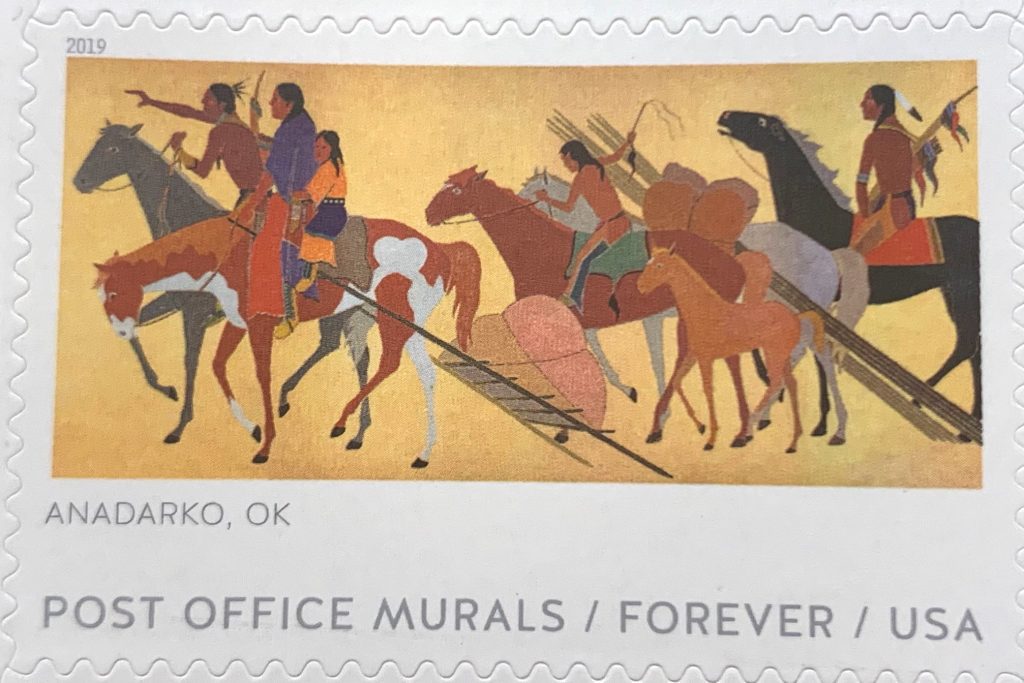 Fine Art murals funded by the Works Project Administration during the 1930s are one of our favorite types of historic paintings to save, preserve and restore. I've worked on the preservation and restoration of more than a dozen… maybe two dozen… WPA (Depression Era) murals over the last 40 years all over the USA.
Here's a quick vid of mural conservation work done on WPA public library murals for the City of Long Beach CA: https://www.youtube.com/watch?v=ZJJ7C7edoLs
A WPA mural in West Texas was saved from the demolition of an antiquated US Post office, preserved, restored and reinstalled into a community building. In fact, I was a bit nostalgic when we drove to Dallas for the project we are actually undertaking at this moment and we drove through Lamesa where this mural is located, The Horse Breakers by Fletcher Martin 1939: https://www.fineartconservationlab.com/travel/cowboy-rodeo-wpa-mural-to-be-removed-conservation-consultation-and-restoration-in-lamesa-texas/
We look forward to discussing with you your project!
Click here for a video of examples of several different kinds of mural removal projects: https://youtu.be/9iOiL2urctM
Questions? Call Scott M. Haskins
805 564 3438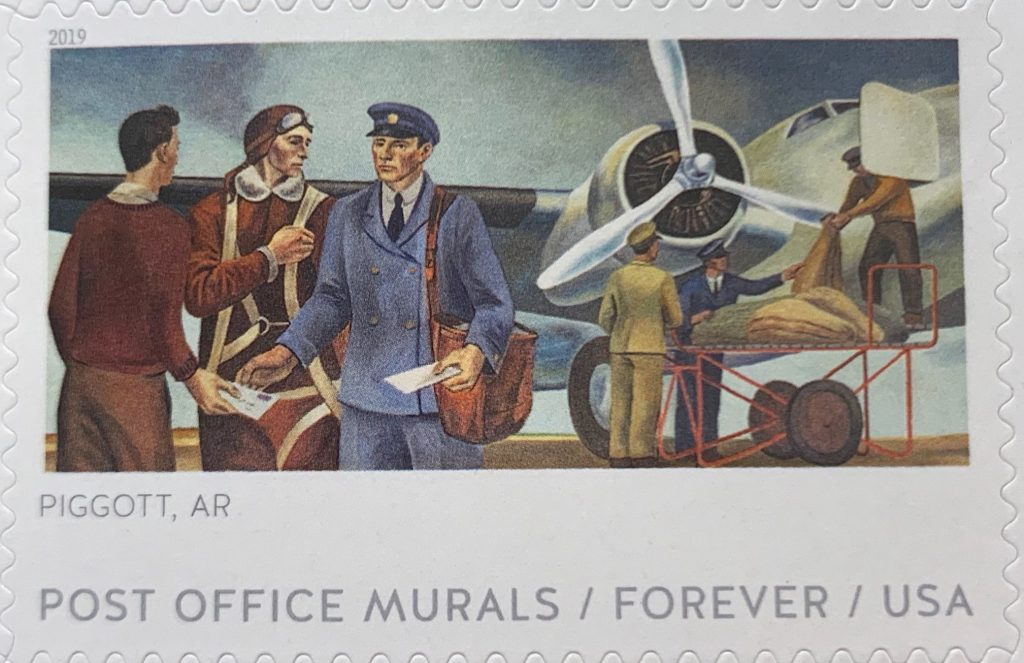 #WPAMurals
 

#NewDealArt

 

#DepressionEraArt, #RegionalismArt

 

#ArtConservation #MuralConservation

 

#ArtRestoration

 

#MuralRestoration

 

#HistoricPreservation