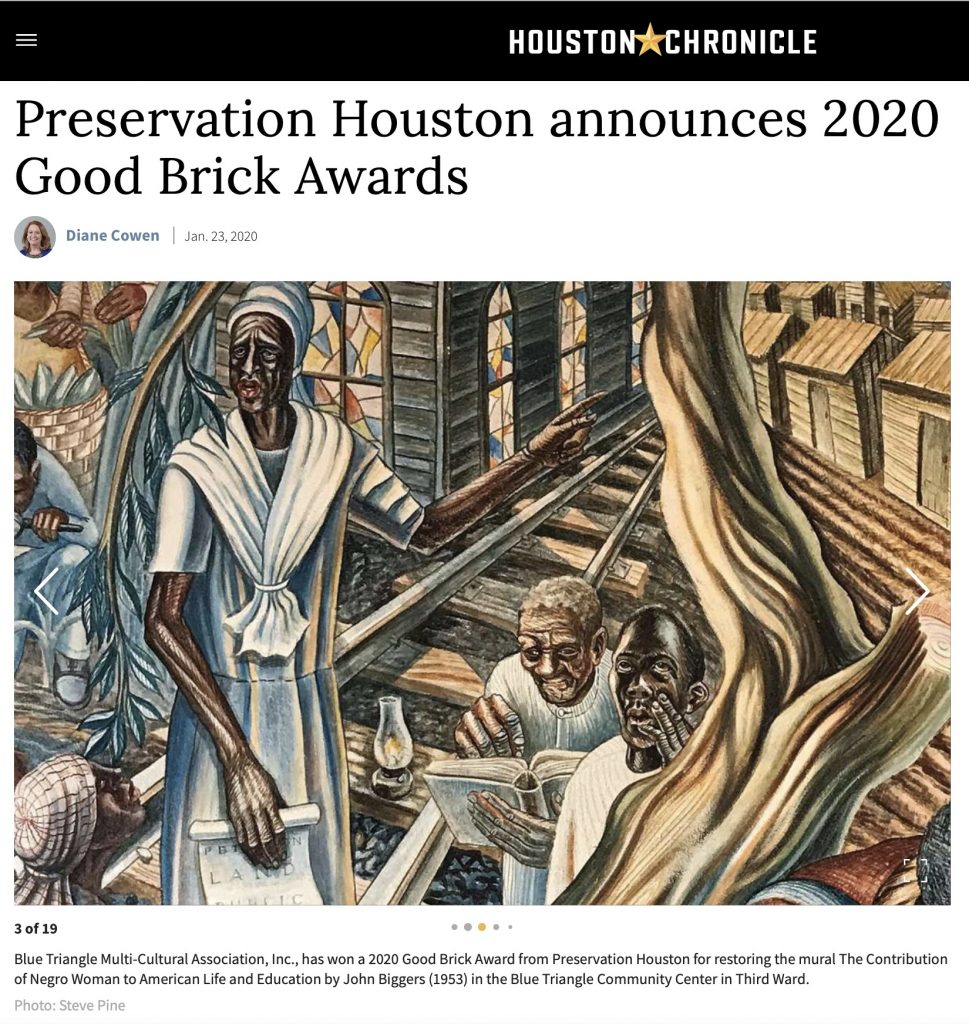 The restoration of the John Biggers mural at the Blue Triangle Community Center in Houston Texas received the Good Brick Award for excellence in historic preservation. The mural conservation treatments by Fine Art Conservation Laboratories, which saved the badly damaged mural work, was recognized during the presentation. Preservation Houston Executive Director, David Bush, produced an a/v program also highlighting the mural restoration efforts and credits.
The high profile mural conservation efforts were discussed and monitored at the highest levels of historic preservation professional circles, even in Washington DC. The mural conservation treatments and the quality of results was applauded by consultants and professionals within the Houston Museum of Fine Arts systems, from the board of directors of the Blue Triangle Community Center, and among historic preservation proponents in Washington DC.
This project was funded by the Houston Fine Arts Museum, Blue Triangle Multi-Cultural Community Center, Houston Endowment, National Endowment for the Humanities, Texas Historical Commission, The Kinder Foundation, Preservation Houston.
For more on the saving of this national treasure go to: https://www.fineartconservationlab.com/murals/mural-conservation-of-the-contribution-of-negro-women-in-american-life-and-education-a-national-treasure-in-houston-tx/
To support the very worthy efforts of the Blue Triangle Community Center go to: http://www.the-bluetriangle.org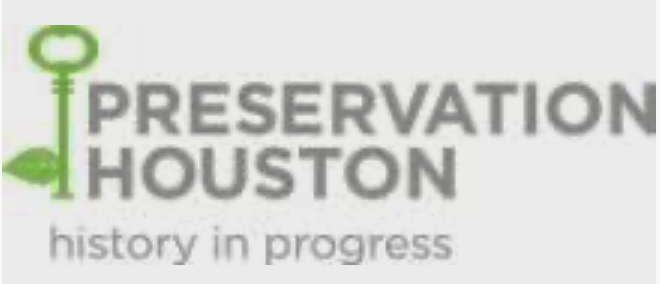 If you would like to know more about our background in mural
restoration:
For our mural capability statement:
https://www.fineartconservationlab.com/mural/
For our mural consultation statement:
https://www.fineartconservationlab.com/consultations/
Our mural conservation videos on YouTube at
https://www.youtube.com/playlist?list=PLE1FF71CC598A8E79
For general mural conservation capabilities videos:
https://www.youtube.com/watch?v=ld4l6EG8T-I&index=13&list=PLE1FF71CC598A8E79
Scott M. Haskins  805 570 4140    faclartdoc@gmail.com