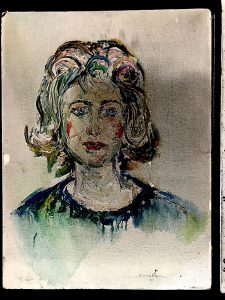 In the aftermath of fire in residential areas, once everyone and their pets have been accounted for and taken care of, the next human concern turns to finding and caring for items that represent the history of the person and/or family, their history and legacy. Items of value follow close behind in importance. How do you take care of your "stuff." With 100,000's of people evacuated, you can imagine the heightened concern for the safety of these types of close to the heart items. Once again, I don't want to minimize the greater importance of life but, our specialty, expertise and profession are specific to helping you save, protect and restore your cherished family history items, collectibles, and art objects of value.
After the Thomas fire, not even 12 months ago, and the following mudslides in Montecito, CA the disaster response division of Fine Art Conservation Laboratories wrote up 60 proposals for insurance companies to estimate and propose the clean up and restoration procedures of 7,000 – 8,000 art related items of value.
Those concerned for the proper care, preservation and restoration of art related objects, antiques, family history items from the Woolsey fires can be confident to find empathetic experienced professionals to provide proper professional help.
Fine Art Conservation Laboratories has a special division of services to offer to disaster response companies, insurance companies and directly to collectors and owners to help respond professionally to the care, restoration and conservation of artwork, collectibles, keepsakes and antiques: Here's a quick video:

We help compile inventories and reports for insurance reporting.
We can re-hang the artwork and secure art objects for seismic safety.
We are prepared to handle the logistics and treatments of many items at once. We are easy to communicate with and we can provide door to door service even over long distances.
As I write this the two most destructive fires in SOCal, the Camp Fire in Butte County is 45% contained, the Woolsey Fire in the Malibu and Thousand Oaks areas is 75% contained. Total for loss of life, structure loss and damage etc are not estimated yet. The Thomas Fire in the Ventura and Santa Barbara areas at the end of 2017 was classified as the largest wildfire (acreage) in the history of California. Over 1000 structures were lost in the firestorm driven by 40-70 mph winds in the backcountry which threatened densely populated areas prompting the mandatory evacuation of more than 16,000 residents with many more voluntarily leaving for more that a couple of weeks. Even though the fire was not driven into the cities, the wind blew smoke and ash onto 100,000s of local residents and polluted skies northward past San Francisco, 600 miles away.
In our recent past, we assisted families with requests for evaluations and inspections of smoked artwork, sculptures, family photos, model train sets, ceramics and collectibles… all of the cherished items that make up a family's heritage and history. Once such family has been in the railroad business for 4 generations and you can image that connection they feel with their family's memorabilia! What a heartbreak to see the damage… and the smell!!! But what a wonderful moment to share with them how everything can be cleaned up to good and new.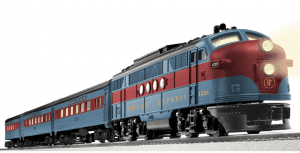 Let's Talk! Contact us:
Scott M. Haskins
805 564 3438 office, 805 570 4140 mobile,
faclartdoc@gmail.com
Here are some testimonials and examples
of our work with other disaster response companies:
Smoke Damage (Testimonial): https://www.youtube.com/watch?v=pMPlQ90iJtc
Water Damage (Testimonial Mrs. Dau): https://www.youtube.com/watch?v=6Umg_5trfe8
Water Damage (Testimonial Las Vegas): https://www.youtube.com/watch?v=r_YupoIRRcs
Damage in Storage – Rip Repair: https://www.youtube.com/watch?v=g2Jxozdtl0w
Expert Author – Tom Antion Hurricane Testimonial: https://www.youtube.com/watch?v=WwBbcAF-j8A
Water Damaged Paintings: https://animoto.com/play/YGtMXOyRkR8Z0Y8QPx4gsw
Water damaged art treatment – blog: https://www.fineartconservationlab.com/in-lab/art-damaged-over-and-over/
Smoke Damage – Elite Restoration – Blog Post: https://www.fineartconservationlab.com/travel/smoke-damage-on-artwork-we-work-as-a-sub-to-disaster-response-companies/
Let's Talk! Contact us:
Scott M. Haskins
805 564 3438 office, 805 570 4140 mobile,
faclartdoc@gmail.com