by Laura Kadi, Art Conservation Intern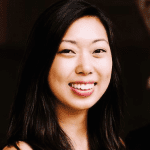 When we think of accidents, we think of random, sudden events that occur at unexpected moments in our lives. Kids run around and carelessly knock into an expensive painting. A water pipe breaks, damaging all the homeowner's hanging artwork. However, some accidents happen that, unfortunately, go unnoticed, for long periods of time. What could have just started as a small, fixable accident ends up creating more damage than it should have because it occurs where no one is paying attention.
This unfortunate incident happened to the owners of this painting below. The painting below was mostly water damaged, but also covered in thick layers of dust and grime. What happened to this painting was not the result of just one accident, but was the consequence of a build up of several damaging effects over a long period of time. Forgotten in storage somewhere, maybe water dripping from a pipe combined with humid temperatures and a dusty environment damaged this painting badly.